Hungary Motorhome Hire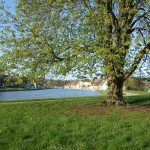 Hungary Motorhome Hire We have RVs available to rent in Hungary
Recreational vehicles (known in the USA as an RV) are available for hire in Hungary. These motorhomes are for travel within Hungary and also are available for travel around Europe.
Hungary is a beautiful country with a central location within Europe so it is a great base to travel around Europe with Austria to the west, Slovakia to the north, Ukraine, and Romania to the east, Serbia, and Croatia to the south, Slovenia to the southwest.
Hungary is one of the thirty most popular tourist destinations in the world, attracting 10 million tourists a year. The country is home to the largest thermal water cave system and the second largest thermal lake in the world (Lake Hévíz), the largest lake in Central Europe.
RV's may be used to visit countries within the European Union or simply to travel within Hungary. Why not just travel to Lake Balaton which is about 100 kms south west of Budapest.
To get a quotation or book just use our quotation system which is available on each page; just remember to book at least several months in advance if you require a RV in high season (July and August) as supply is very limited.
Rent an RV in Hungary, and visit