RV Motorhome Bargain Holidays USA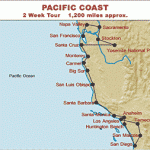 We offer relocation each year in March and April from the RV factories Elkhart County KOA, 52867 Indiana 13, Middlebury, IN 46540 and other factories.
You can pick up the RV  from the address above and deliver  to either Los Angeles LAX, Las Vagas or San Francisco.
You are only charged a nominal charge per day and there is a set time that you must deliver the RV to the depot in rental California  or Nevada.
Great bargains are available if you are free and flexible to travel.
Contact us in the late autumn or early in the new year if you would be interested in taking advantage of one of these special offers as they sell out fast and are only available on a first come basis.
Quote booking code : RELOC