Italian Food Motorhome Hire
Italian Food Motorhome Hire Italian Food Motorhome Hire. Nowhere in the world will you find a nation of people who are as passionate about life as in Italy. Whether it's fast cars, football, fashion or food, Italians display an infectious enthusiasm that the visitor cannot help but be enthralled by.
Italian Food Motorhome Hire is an ideal way to visit the food markets of Italy.Anybody who has ever visited an Italian market and witnessed the piquant scent of fresh herbs blending with sweet, sun-ripened peppers, juicy tomatoes, crispy chicory and scrumptious courgettes will understand that for Italians, mealtimes are an indulgent celebration of the foods their fertile land has provided for them.
Hand-made Italian pasta has a flavour that's rarely emanated elsewhere and visitors are often taken aback by the diversity of shapes. While we're familiar with the most common, there are hundreds more that most of us will never have seen, most of which are named after the shape they resemble. Shells, screws, twists, tongues, tubes, and butterflies are all represented, some significant only to the region where they were named.
To illustrate the Italian desire for perfection, there are times when a new meat sauce is developed but no existing pasta has quite the right shape to compliment it. Yet another pasta is developed and added to the ever increasing list. A request for a "simple pasta dish" would be lost on an Italian!
Both pork and beef make a regular appearance on the Italian table and even today meat is often cooked on spits over crackling open fires.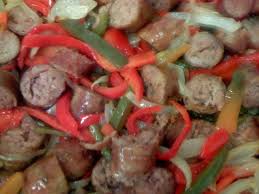 The very best pork products come from the Umbrian town of Norcia, so highly celebrated that Italian pork butchers are called "norcinerie" and the butchers themselves, "norcini". Sizzling pork sausages are also a favourite, often served with vegetables fried on a griddle with just a drizzle of sausage fat and presented on a bed of wild rice.
Italian Food Motorhome Hire
Cheese connoisseurs will be pleased to learn that a staggering number of cheeses are produced in Italy, often on small local farms. Each province has its own specialty ranging from spicy Gorgonzola and honey washed Imagna in Lombardy and the aromatic Fontina of Valle d'Aosta, to the creamy Casiotta, a sheep's milk cheese produced in Caserta and, perhaps the most famous Italian cheese of all, the hard Parmesan of Parmigiano Reggiano.
Local breads have evolved to compliment the flavour and textures of regional cheeses, with the saltless bread of Umbria being a perfect example. Eaten alongside the ripe, sheep's milk cheeses that a popular in the region, this is an acquired taste that will take your taste buds longer to adjust to than you're likely to have available. Unless you're lucky enough to live permanently amongst the locals, that is.
Italian Food Motorhome Hire can provide a range of different size of Motorhome for a food trip to Italy.Regional variations account for far more than just cheese and bread, though. In the mountainous regions of the north, lake fish and cooked vegetables are the mainstay of the local diet, whilst hearty soups and thick soups are more likely to be served along in the towns and villages of the backbone mountains of the peninsula. Unsurprisingly, the locals in coastal areas have developed a penchant for light dishes based around delicately prepared sea fish and colourful, fresh salads.
Although most commonly associated with France, snails are a delicacy in middle Italy. For those who are less "daring", thick sausages are also a specialty.
It's a sad fact that cities such a Rome, Venice and Milan have lost had much of their passion for food wiped out by the huge influx of tourists. Pizza and pasta is demanded and the tourist's wish is their local's command. If revelling in culinary delights is your reason for travelling, keep to the smaller towns and eat where the locals eat.
Unsurprisingly, the raw ingredients found in the markets and shops of even the smallest Italian villages are always of the finest quality. Fresh vegetables, thick balsamic vinegar's, pure olive oils, fresh meat, game and poultry, fish and other sea foods, cheeses, fruits, bread and cakes are just further examples of the Italian love affair with food.
But where does pizza come into all this? Oddly enough, although it has its origins in the 16th century, it wasn't until the late 19th century that it found its way out of Italy. And now – as much as Italians defend the original Neapolitan pizza, what we eat today outside of Italy would hardly be recognised. A simple dough base covered in red tomato paste, white mozzarella cheese and sprigs of basil. Red, white and green – just like the Italian flag.
Food is rarely eaten without popping the cork from a bottle of local wine. The gentle slopes of the warm peninsula coastline are home to some of the world's finest grapes. Nowhere in the world does the term "eat, drink and be merry" mean more than in Italy.
And no matter where else in the world you've enjoyed "Italian food", unless it was in Italy itself, you've yet to experience the true tastes and textures of the Italian kitchen. Even Italian chefs practising in restaurants away from home admit defeat – something undefinable always gets lost in transit. Whatever it is, when you taste food produced in a traditional Italian kitchen that's buzzing with boisterous enthusiasm, you'll understand that the meal you're enjoying is something very special indeed.
Which leave just one question. Do Italians really throw strings of spaghetti at the wall to check if it's done? You'll have to visit Italy to find out.
For first time campervan travelers we have a resource page with many helpful articles about Campervan Hire.