Leipzig Campervan Hire have a wide range of Motorhomes available near Leipzig all with bathrooms and WC on board. Leipzig is the biggest city in federal state of Saxony, Germany with population over 511.000 people.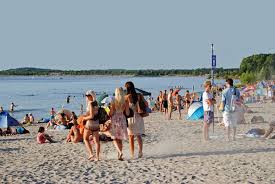 Leipzig University is one of the oldest universities in Europe. Companies like BMW or Porsche have their factories based there.
There are two airports serving Leipzig: Leipzig/Halle Airport, also called Schkeuditz Airport (LEJ) and smaller Leipzig-Altenburg Airport (AOC) located 42 km from Leipzig.
Leipzig Campervan Hire offer excellent RV-Motorhome or Campervan hire rates for Leipzig Airport Germany. To get a Motorhome hire quotation simple go to the Motorhome Hire section on our website and use our quotation and camper van booking engine.
Travelling with rented motorhome to the other countries in the European Union, including Switzerland is permitted. Other destinations are on request.
Check out our tips for renting a Campervan in Germany
Leipzig is a good option to hire a motorhome in Germany if all the rental centres are full in Berlin as the rental centre is on the main line rail to Leipzig.
There are 2 person campervans available in Leipzig and also at other rental locations across Germany. Sizes of Motorhomes go up to a maximum of 6 persons in Germany.
Remember to book early as high season books out early every year you may also hire in Berlin and other locations like Erfurt in Germany with Leipzig Campervan Hire.