Nuremberg Motorhome Hire  is available in Nuremberg is a city in the German state of Bavaria, in the administrative region of Middle Franconia. Situated by the Pegnitz river and the Rhine-Main-Danube Canal and only about 170 km north of Munich – this location makes Nuremberg important city in Bavaria.
Due to its location on key trade routes in the middle ages, Nuremberg has been known as 'unofficial capital' of the Holy Roman Empire. Together with Augsburg, Nuremberg became one of the two great trade centers on the route from Italy to Northern Europe.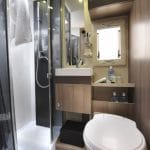 After II World War, Nuremberg was chosen as the site for the Nuremberg Trials.
Nowadays Nuremberg is an important industrial center. Nuremberg Airport has flights to major German cities and many European destinations.
Nuremberg Motorhome Hire offer excellent RV-Motorhome or Campervan hire rates for Nuremberg, Germany. To get a Motorhome hire quotation simple go to the Motorhome Hire section on our website and use our quotation and camper van booking engine.
Travelling with rented motorhome to the other countries in the European Union, including Switzerland is permitted with Nuremberg Motorhome Hire.
We have a wide selection of Camper Vans , Motorhomes and RV vehicles in all sizes for 2 to 6 people.  Other destinations are on request.
Tips for renting a RV Motorhome or Campervan in Germany.