Amsterdam Motorhome has a rental depot in Amsterdam in Almere-Buiten. There is a second rental centre located in  Eindhoven in the South East of the Netherlands on the road to Venlo. Campervans are also available just over the border in Germany which gives further choice. There are great locations in Dortmund , Dusseldorf and Cologne.
Amsterdam is the capital and largest city of the Netherlands, with metropolitan population of 2,158,000. The city is located in the province of North Holland in the west of the country.It is serviced by Schiphol airport nearby and is a great location to pick up a RV or campervan for hire. You may travel to all countries within the European union with a motorhome.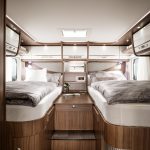 Amsterdam is one of the most popular tourist destinations in Europe. Hence as a result it receiving more than 4.63 million international visitors annually.
Amsterdam Motorhome offer excellent RV-Motorhome or Campervan hire rates for Amsterdam, Holland. To get a Motorhome hire quotation simple go to the Motorhome Hire section on our website and use our quotation and camper van booking engine.
Travelling to the other countries in the European Union, including Switzerland is permitted. Other destinations are on request.
Tip about travelling in a Motorhome in Europe read articles online.
Compare rental rates by by getting a quotation online and choose Amsterdam or Dortmund in Germany.
There are no credit card charges at our website so you will also save money as other rental companies charge a 2% charge.
Amsterdam Motorhome Useful Links
Amsterdam Car Hire –  Car Hire website offering comparison shopping for Amsterdam Car Rental. Whatever the length of your stay, or what kind of vehicle you wish to drive. Get an Instant Online Quotation, and see what great value you can drive away with!
Rotterdam Motorhome Campervan Hire
Schiphol Airport, Amsterdam, Holland
Should you have any further questions about Motorhome Hire in Germany. Please contact us via the telephone or email contacts on our web site.