Motorhome Hire Brindisi
Brindisi Airport is located 6km North of Brindisi, on the south east coast and is also known as Aeroporto internazionale del Salento. The Brindisi Airport is a division of Aeroporti di Puglia. In addition to Bari, the airports of Foggia and Taranto also belong to Aeroporti di Puglia.
The number of flights to Puglia (Apulia) is increasing all the time and it is now served by British Airways, Easyjet, Lufthansa, Ryanair and many others. You have a choice of two airports, Bari and Brindisi, and flights arrive directly from all over Europe.
Today Brindisi  is the major departure point for car ferries loaded with tourists heading to Greece and the Balkans, you can travel to Albania and Greece.
The centre is home to wide, palm-tree lined boulevards, a revamped seafront promenade with restaurants and bars, a great many winding streets, some fine Baroque churches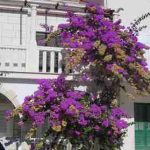 The summer is long, hot and dry and lasts from the end May through to the end of September. Temperatures typically rise to around the 30°C mark in July and August, with the occasional hotter week here and there.
The autumn, signalled by the arrival of October and November, remains generally warm with temperatures only really dropping out of the 20s towards the beginning of December.
Motorhome Hire Brindisi offer excellent RV-motorhome or campervan hire rates for Brindisi Airport Italy.
To get a motorhome hire quotation is easy; go to the Motorhome Hire section on our website and use our quotation and campervan booking engine.