Description
Alcove with 3 double beds, ideal for 5 persons. Much space!

Please click on the Terms link on the quotation to see specific terms and conditions relating to hiring this model.

PLEASE NOTE – The layouts below are for an example vehicle for this group. 
Details 

| | |
| --- | --- |
| Seats | 5 |
| Beds | 5 |
| Length/width/height | 728/233/310 cm |
| Engine | 2,3 l |
| Total permissible weight | 3495 kg |
| load capacity** | 580 kg |

 Load capacity: 
The following items do not need to be counted in the additional load capacity: Driver, fuel, freshwater, two 11 l gas bottles, cable drum, awning, bicycle rack and radio/CD. ** There apply the dimensions and weights indicated in the vehicle registration document.
Photographs 
Outside
Possible Layouts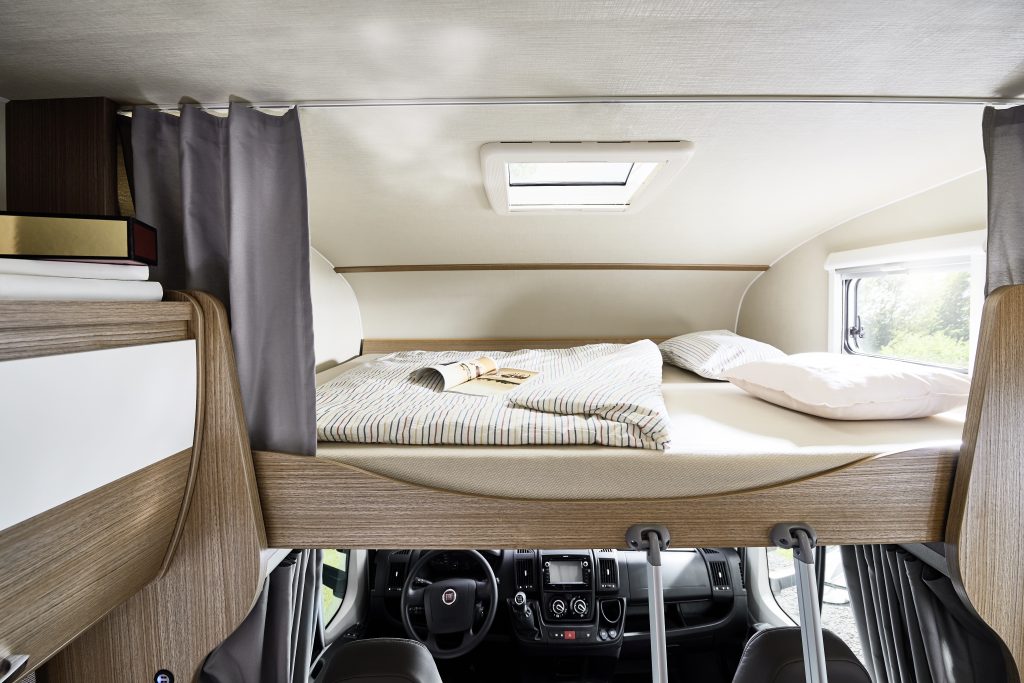 Inside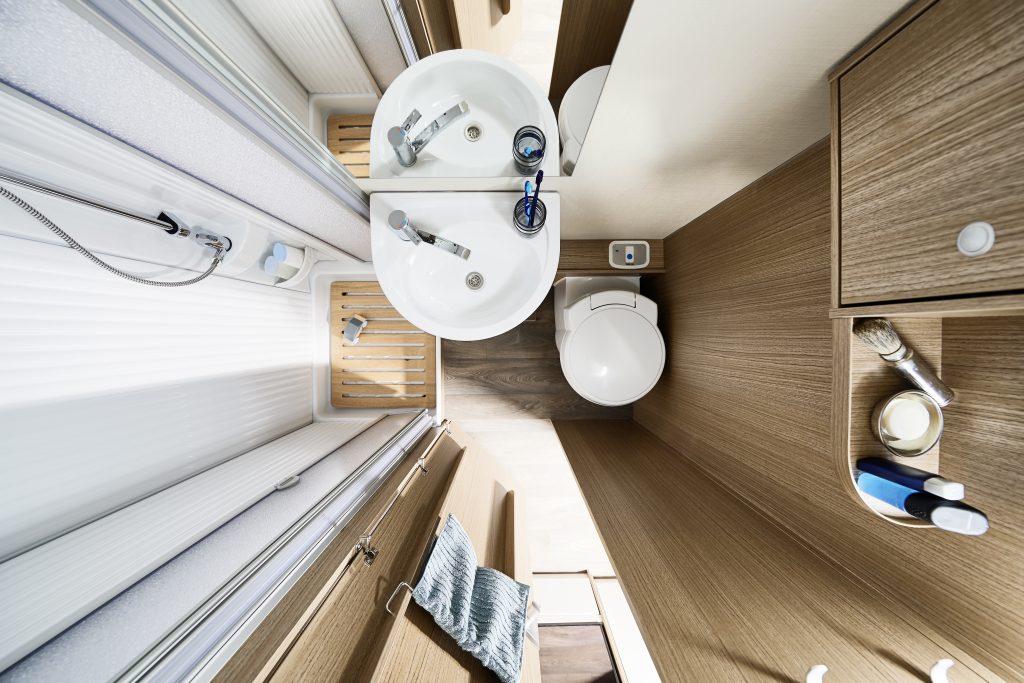 Additional Information 
PLEASE INSPECT YOUR VEHICLE BEFORE SIGNING FOR IT!
Extra equipment, such as bedding and crockery etc., can be added as you proceed through the booking process.
All vehicles must be collected from the main depot; there are no deliveries to airports or other locations.
All vehicles have comprehensive complete fittings: kitchen with refrigerator and cooker, heating, fresh water and waste water tank, safety belts in living quarters, power-steering, cable drum and connection cable, European standard plug set for 230 V, separate 12 V battery for living quarters, battery charger, at least one stereo radio with CD Extras like kitchen utensils, crockery, childseats or snowchains are only available you can book these for an additional charge as you proceed through the booking process.
TRAVELLING ABROAD
Journeys abroad within European Union countries are permitted. Journeys to countries outside of Europe are subject to the prior approval of the Rental Company. Journeys to areas affected by war or crisis are prohibited.
These floor plans and specifications are intended as a guide. The rental company cannot guarantee exact specifications and layouts. We reserve the right to substitute similar or higher-rated vehicles.