Turkey Motorhome Hire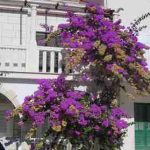 Turkey Motorhome is a fantastic way to visit the real Turkey and meet the very warm Turkish people.Turkey has been called The Cradle of Civilisation. Situated at the gateway between Europe and Asia, Turkey offers the visitor a wide range of experiences; matchless natural wonders, ancient archeological sites, great restaurants and nightlife, exciting sports and adventures and over 4 thousand miles of coastline for visitors to enjoy.
Turkey Motorhome have locations in Istanbul and Ankara and Antalya please check with us and we can arrange a Motorhome hire in the location that suits you in Turkey.
Turkey provides the perfect blending of old and new, natural wonders and cosmopolitan cities to fascinate each of its visitors.
But generally locations are restricted to International airport locations as there may not be a rental centre at a location and in that case a Motorhome has to be delivered to you and the driver may have to get a flight back to Istanbul. We certainly advise booking four months or more if your dates are in high season which in Turkey is July and August.
Turkey Motorhome hire rates are very competitive and good value compared to rates in other countries.
New! One of our suppliers in Turkey now has free Wi-Fi in their Comfort Plus Campervan.
See the model details page for more information.
Turkey General Information
Location: Stretching across the Anatolian Peninsula in Western Asia and Thrace in Southeastern Europe. Bordered by Bulgaria, Greece, Georgia, Armenia, Azerbaijan, Iran, Iraq and Syria.
Capital: Ankara
Area: 783,582sq km
Population: 77.8 Million (2004)
Languge: Turkish
Climate: Turkey combines a Mediterranean climate along the Aegean Sea and Meditierranean coasts with an Oceanic climate alongside the Black Sea. The interior of the country has an arid, desert climate.
Highest point: Mount Ararat 5,165 m
Currency: Turkish Lira
Electricity: 220 volts (Standard European)
Drive: On the right